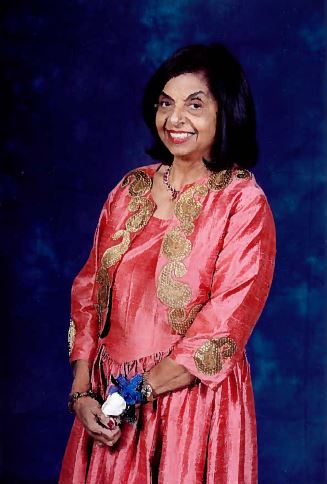 NEW; Get Dr. Prasad's book 'Guide to Navigating Childhood Development and Wellbeing'. All proceeds benefit UNICEF.
Dr. Niru Prasad is a physician for over 30 years. Dr. Niru Prasad after receiving her medical degree in Bihar, India, completed her residency at the Children's Hospital of Michigan. She is certified in Pediatrics and Emergency Medicine. Dr. Prasad is a fellow member of the American College of Emergency Physician and the American Academy of Pediatrics. She is a senior staff physician affiliated with West Bloomfield Center of Henry Ford Hospital, St. Joseph Mercy Hospital in Pontiac and West Bloomfield Beaumont Hospital in Royal Oak, Michigan.
Dr. Prasad has written numerous articles on many different health issues for local newsletters and newspaper. She has written articles about Adult Emergency and Pediatric Medicine. Some of these articles are about child abuse, common health issues and safety and depression. She has also written an article about safety near fireworks and sports. Dr. Prasad's articles can be read on her website www.doctorniruprasad.com.

Dr. Prasad informs her community about proper health and lifestyle through her TV show "Health Talk", which airs on local cable TV. She used to be a radio health talk show host on WPON 1460. Her programs are popular and educational to all people. She is also a public speaker who goes to Michigan schools to motivate students to take care of their health and study science and math.

For her contributions, Dr. Prasad has received many awards. To name a few, AMA Physician Recognition Award, Lifetime Humanitarian Award, Registry of Outstanding Professionals (American's Top Pediatrician) and many more. Her biography has been included in the Who's Who in America. As an Inductee to the Heritage Hall of Fame, her portrait is permanently on display in Detroit's Cobo Hall.

Dr. Prasad is married to an orthopedic surgeon, is the mother of four children, and grandmother of six grandsons.
Motivational Speaker
Dr. Niru Prasad conducts motivational seminars for students of all age groups in Michigan. Dr. Prasad is a highly sought after motivational speaker who encourages the young minds to pursue careers in science, math and technology.
Talk Show Host
Dr. Prasad informs her community about proper health and lifestyle through her TV show "Health Talk" on Bloomfield Township TV. Click here for all episodes and check out the latest episode "Healthy Safety Precaution Tips for our Senior Citizens from Bloomfield Township" on Vimeo.